WET can customize our courses to fit any age group or size, and to accommodate your schedule and budget. WET can come to your school, home or pool, condominium association, or even dockside for all of the offered classes. Classes can be stand-alone presentations or in combination with water skills instruction. Course price is for a class of any applicable size and not "per student". (A $150.00 course is the same price whether 2, 10 or 100 students are attending.) Course prices can be negotiated for non-profits, civic organizations, scouting groups, community organizations, and schools. If you can't afford the cost of a course, please consult with us so we can accommodate you at no or little cost to the student(s). WET will provide life vests and all gear necessary for training. Students and monitors must provide their own wetsuits or thermal protection.
WET offers the following water safety courses: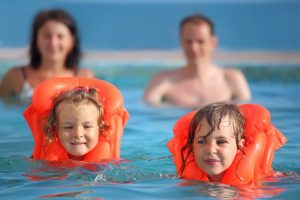 Toddler/Parents: This course is specifically designed for the parents of toddlers up five years of age. Young children and infants are the most vulnerable to drowning incidents and represent the age group under fourteen most likely to perish as the result of a water emergency. Parents/guardians will learn supervision techniques, ocean hazards, swift water hazards, and pool hazards. Prevention, life vest use, water extraction techniques, and all-around water safety skills are all covered in this course, along with instruction in hypothermia mitigation and swimming safety. Children are welcome to attend this course, however this is an adult class with matching curriculum. This is a presentation only course, there is no in-water skills component offered. 2 student minimum, 30-40 minutes.
Cost: $150.00 for class.
Adult/Teen: General. This course is for anyone on or in the water. Presentation covers prevention, hypothermia mitigation techniques, rip current safety, swift water safety, life vest use, and survival tips from actual survivors. Also covered are general and emergency swim safety, extraction techniques, and general water safety. 2 student per class minimum, 30-40 minutes depending on class size. Preteens are also welcome to participate in this course.
Cost: $150.00 regardless of class size.
Adult/Teen: Water Skills. This course includes all of the above Adult/Teen General instruction, plus practical water skills training. Including the HELP position and Carpet Formation. Students will receive intensive instruction on hypothermia mitigation techniques and other in-water safety training. Maximum 8 students, 30-45 minutes for classroom presentation, depending on class size. Water skills component 30-60 minutes, depending on class size. (Note: this class can accommodate extra students and preteen students upon request. Please call for details about this service.)
Cost: $275.00 per class.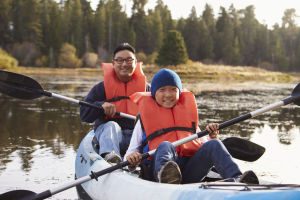 Adult/Teen: Boating. This course includes all of the information and presentation of the Adult/Teen course plus an added instruction specific to marine vessels and other recreational water craft. (Note that this is not a "Safe Boating Course". There is no government or municipal boating certification granted by enrollment in this course.) This course is recommended for anyone fishing, either recreationally or commercially, boating, or using paddle craft. 2 student minimum, 25-40 minutes depending on class size.
Cost: $150.00 per class.
Adult/Teen: Boating-Water Skills. This course includes all of the Adult/Teen instruction, plus an intensive marine centric safety emphasis. Instruction includes; life vest use, hypothermia mitigation, movement techniques, and life raft use. Signaling device use and short-term sea survival will also be covered. 2-10 students, 30-60 minutes of presentation depending on class size. Water skills component 30-60 minutes, depending on class size.
Cost: $275.00 per class.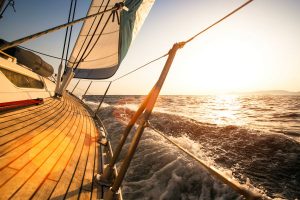 Open Ocean Navigator/Commercial. This is an intensified course recommended for anyone working commercially on the water, making open water voyages or off-shore fishing trips. This course also includes all of the basic water safety instruction, with a focus on long-term sea survival. Ship abandonment skills, including life vest and immersion suit donning instruction. Also included are survival tips and techniques, use of pyrotechnics, life raft use, life raft kit content overview, water procurement, and heliograph use. Also, life raft inflation, boarding and righting techniques, and hypothermia mitigation techniques and formations. This course has a classroom or dockside presentation and practical water skills and raft training. 1-10 students. 40-60 minutes classroom time and up to two hours of water skill work depending on class size.
Cost: $450.00 per class. (Plus vessel rental if requested.)
Prices do not include pool or facility rental if needed.
If you elect to enroll in the water skills portion of any course – prepare to get WET! Anyone participating in any aspect of water skills training with WET must possess basic swimming skills, and must provide their own thermal protection or wetsuit. Though the water component of the basic courses is of short duration, it is recommended that participants have some form of thermal protection. WET will provide life vests for all water activities.
To schedule classes or for more details on customizing your lessons, please call 203-619-2648 or email us.